Hi!
I am Elli. Welcome to my little office!
Look around! You can find illustrations, characters,
some design of playing and learning and many stories!
Come in, say hi and have a cup of tea or coffee with me! :)
Below you can find some of my work.
The Council of the Woods
"The elders of the woods have to make it to
the councils place in the middle of the forest.
But their path is long and dangerous..."
"Der Waldrat" ("The Woods Council") is a boardgame for 2 to 8 players. Its illustrations are designed as
a mixture of analogue scetches and Photoshop-drawings.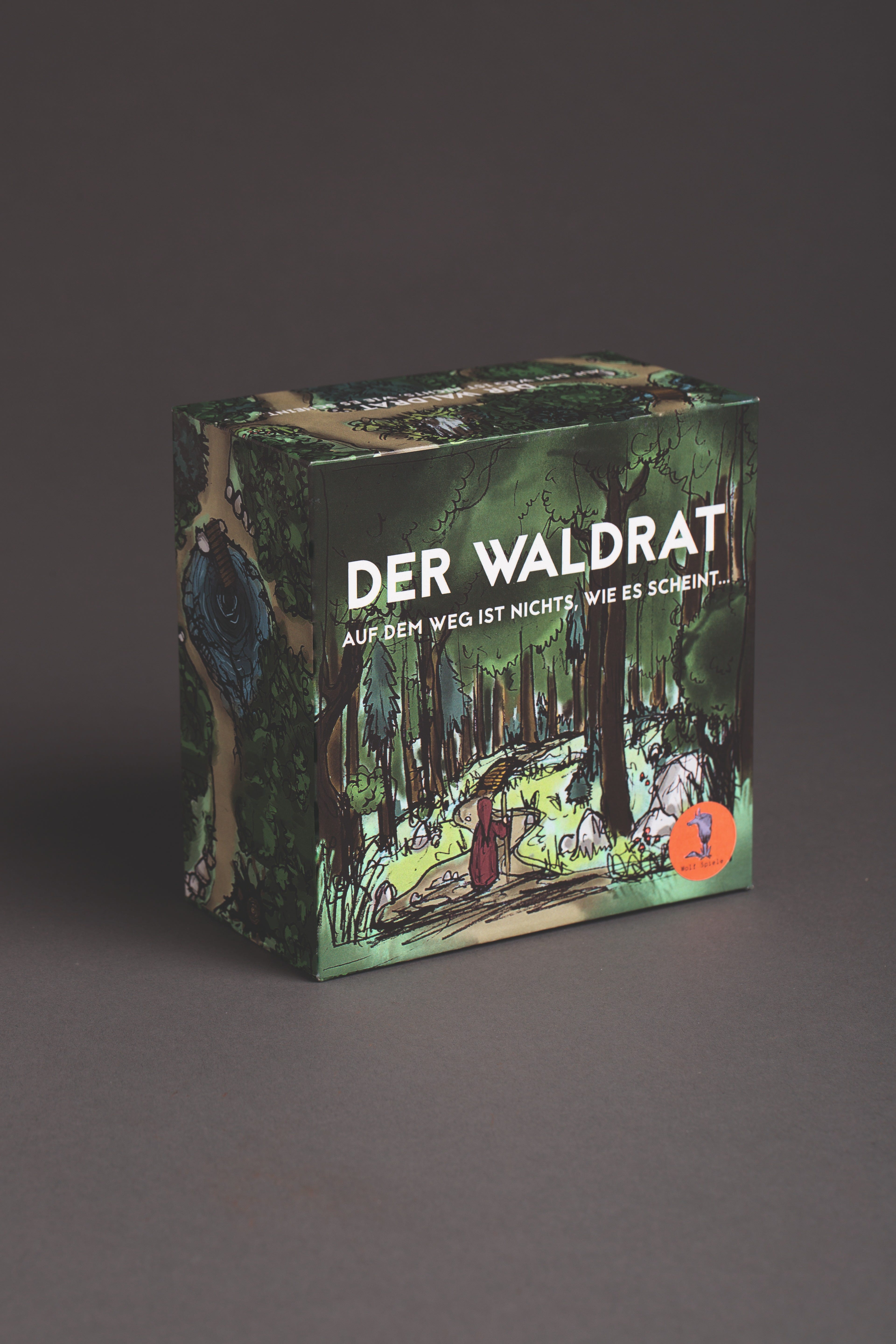 Eugen Has No Plan
(German: Eugen Ohneplan)
A childrensbook about finding your very own task, written and illustrated by my own.
I am the anti-Grinch. I love christmas and all around it. That's why I draw a Christmas postcard each year, classic-romantic and mostly snowy!
While working or doing email stuff on my desk, I am always sketching, sometimes without mentioning... skribbeling around on every corner of paper I can find, ideas and characters come to life. Sketching is my favorit part of work and the outcome i like the most.
Some color studies and a skiing person.
Drawed in photoshop.
I'd love to read from you!
You want to say hi, ask something about my work or give some feedback?
feel free to write an email, I'll answer as soon as possible!